Welcome to the Orange Coast River Park
We hope you like our new website! Please browse around and if you have feedback for how we can improve our site, please share it using the contact form at the bottom of each page.
With the expertise of our Board and the determination of our volunteers we are committed to providing educational, recreational, and conservation oriented opportunities in the 1,000 acres of ocean and river adjacent habitats that we call The Orange Coast River Park.
The OCRP is located at the intersection of Huntington Beach, Newport Beach, and Costa Mesa and encompasses more than a dozen smaller parks and over 50 agencies. The park boundaries abut the Santa Ana River as well as the Pacific Ocean.
To the right is the Ownership map of the OCRP.
The OCRP 501(c)(3) non-profit is unique in that we do not own the land or river. Our Board facilitates cooperation between the parks and agencies that own the plots within the OCRP. The park, which is located within 3 cities, on county land, on private land, and on United States Army Corps of Engineer land (among others) has some significant jurisdictional complexities that make our work essential to its success. For a complete list of stakeholders, navigate to our About page by clicking here.
To the left is the Jurisdictional map of the OCRP.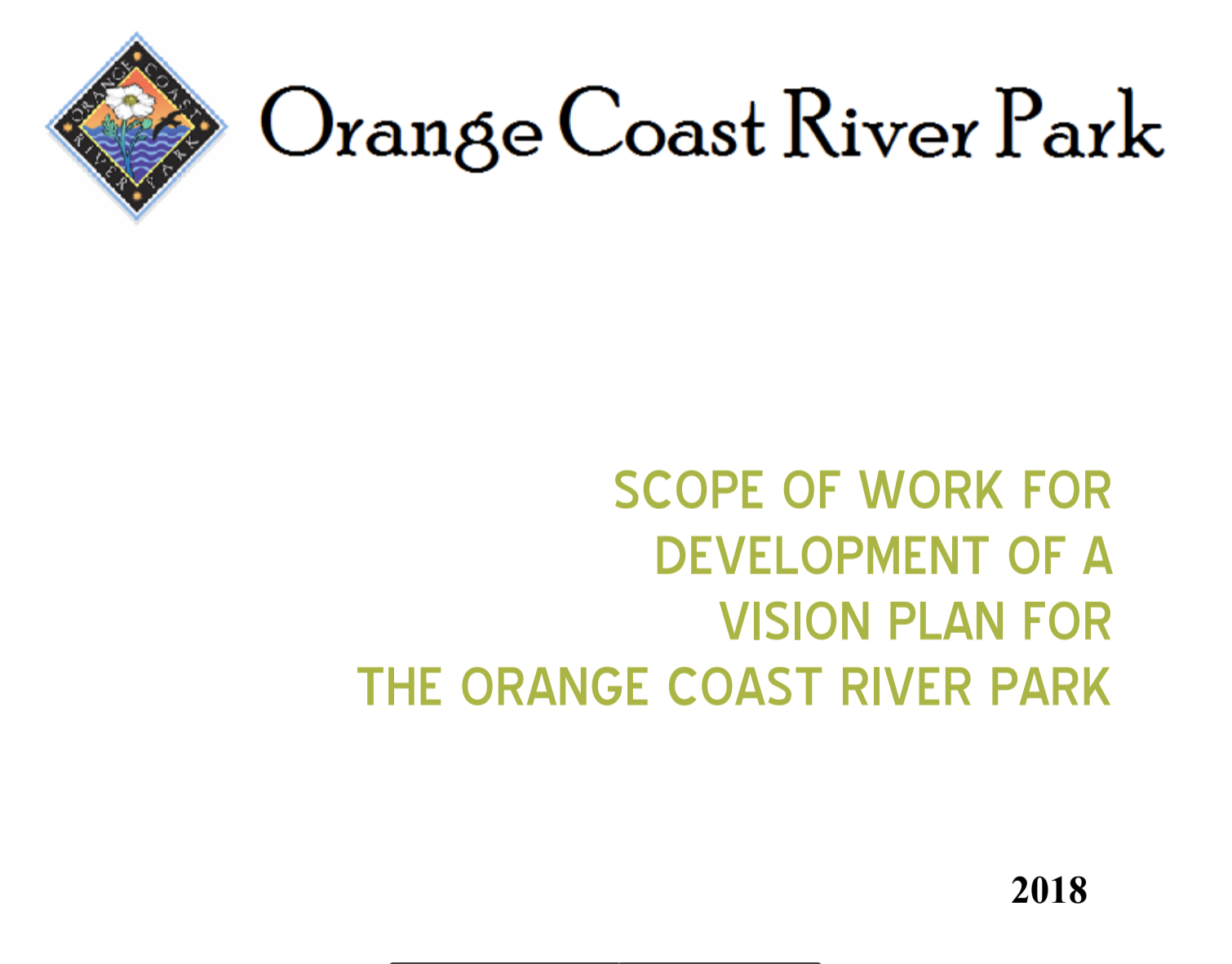 The OCRP Board is working diligently to expand the cooperative management and planning of the parks with our 2019/20 projects and we are currently raising funds for an updated and comprehensive Vision Plan. To view or download the park's Scope of Work, shown to the right, please click here.